SKK vs ECC Dream11 Match Prediction, Finnish League T20 2020
Live Score SKK vs ECC Dream11 Match Prediction, Finnish League T20 2020| SKK vs ECC Live Score Dream11 Team| SKK vs ECC Dream11 Prediction | SKK vs ECC Dream11 – In this article, we will provide you today's Dream11 Prediction. Today's Finnish League T20 2020 cricket match will be played among KK Stadin ja Keravan Kriketti vs Empire CC
---
SKK to Win 61% || ECC to Win 39%
Live Score SKK vs ECC Match Details
Series: Finnish League T20 2020
Teams: KK Stadin ja Keravan Kriketti vs Empire CC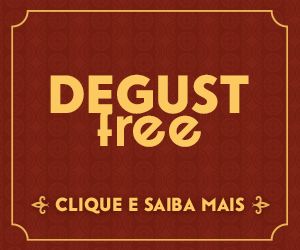 Venue: Kerava National Cricket Ground, Kerava
Match Timing: 31 Jul 2020, 8:30 PM IST
---
SKK vs ECC Live Streaming Details –
The Match between KK Stadin ja Keravan Kriketti vs Empire CC will not telecast any broadcasting network in Indian but fans can enjoy the live streaming on Fancode app and live ball by ball scoring on myfinal11.in
Live Score SKK vs ECC DREAM11 MATCH PREVIEW
ECC will take on SKK on Kerava National Cricket Ground, Kerava. ECC have played nine matches in which they have won seven and lost two matches. They are on 2nd place in table. On other hand SKK have played nine and won seven and lost one. They are on top place in table. This will be interesting match since its clash of top two teams.
KK Stadin ja Keravan Kriketti–
SKK arrive here after winning against FPC by 8 wkts. N Collins was top scorer with 26 runs in 16 balls. P Gallagher scored 16 runs in 12 balls. Y Vijayaratnam took two wkts in a match
Empire CC–
ECC arrived here after losing against GHG by 43 runs. S Qureshi was top score with 21 runs in 17 balls. M Imran scored 19 runs in 28 balls. M Tambe and R Muhammad took 2 wkts.
SKK are favourites to win the contest.
---
Live Score SKK vs ECC DREAM11 PITCH REPORT
The match between KK Stadin ja Keravan Kriketti vs Empire CC will play at Kerava National Cricket Ground, Kerava. Pitch is better for batsman.
Bating first expected score of more than –100 Runs
Batting Second Winning chances – 50%
Toss Prediction: SKK will win the toss and elect to Bat First
---
Live Score SKK vs ECC DREAM11 PLAYING11
KK Stadin ja Keravan Kriketti Probable Playing11 –
P Vijendran
N Collins
MZ Baig
P Gallagher
Atif Rasheed
Jake Goodwin
AA Quadir (WK)
Qaiser Siddique
Y Vijayaratnam
Waqas Raja
K Chandrasekaren
---
Empire CC Probable Playing 11 –
J Scamans
V Padhaal
M Tambe
A Ghaffar
M Imran
S Qureshi
K Bhatnagar
A Sher
Z Ijaz
R Sathyanarayana
Y Ali
---
SKK vs ECC HEAD TO HEAD [LAST 5 MATCHES]
SKK– 00
ECC – 00
No Result – 00
SKK vs ECC Team Squad
Empire CC
Udaybhaskar Nandini, Bineet Panda, Jonathan Scamans, Zeerak Ijaz, Muhammad Imran, Richard Savage, Chandra Sekhar, Vanraaj Padhaal, Hemanathan Kumar, Raghavendra Sathyanarayana, Amjad Sher, Raaz Muhammad, Mahesh Balasaheb Tambe, Hyde Hytti, Shoaib Tahir Qureshi, Abdul Ghaffar, Taimoor Yousaf, Vishal Verma, Kushagra Bhatnagar, Srihari Gowri Srinivasan, Jo Hadley.
KK Stadin ja Keravan Kriketti
Areeb Abdul Quadir, Qaiser Siddique, Nathan Collins, Peter Gallagher, Mira Zheeshan Baig, Jake Goodwin, Manoj Thavayogarajah, Atif Rasheed, Raja Waqas, Nirav Shah, Yathunanthan Vijayaratnam, Andrew Armitage, Jordan Obrien, Kamalraj Chandrasekeran, Asim Ghani, Henry Sewell, Ponniah Vijendran, Gerard Brady
---
SKK vs ECC Todays Match Prediction
Team to Win
SKK to win – 60% => BET HERE
ECC to win – 40% => BET HERE
Team to Win Toss
SKK to win – 50% => BET HERE
ECC to win – 50% => BET HERE
---
Place a bet on BetWinner India Use Promo Code MYFINAL11 & Claim Upto 8500 INR Bounce (T&C apply)
---
SKK vs ECC DREAM11 TEAM
WK – J Scamans
BAT – M Imran, N Collins, P Gallager(VC)
AR – R Muhammad, M Tambe(C), A Sher, A Radheed
BOW – V Vijayaratnam, A Ghaffar, S Qureshi
Note – Get Updates Team (After toss) On Telegram
---
Disclaimer: This Fantasy team is based on the intelligence, analysis, and instiECC of the author. While choosing your fantasy team, acknowledge the points considered and make your own decision.
Advertisements
Advice/Warning
At MyFinal11 we earn our revenue from advertising. as we have users from all over the globe. We would like to offer all users of myfinal11 the following advice and warning: Be aware that gambling laws vary between states and territories. Please check your local laws before engaging in any real money gambling. This text appears on every page on myfinal11 and we believe it is an important message. Myfinal11 is a free site and we will not ask you for money it's just for fun. myfinal11 takes no responsibility for actions performed by its users outside of myfinal11 or on the sites of any of its advertised partners. Myfinal11 does not condone gambling in any way.
Copyright © 2021 | WordPress Theme by MH Themes